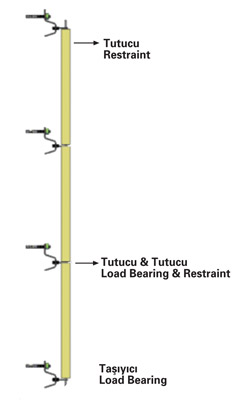 Installation Types – Horizontal Fixing
Direct installation to the concrete with Steel Anchors.
Each product carries half weight of the stone, thus products should be choosen accordingly.
Types of Anchors and Adjustable Arms should be choosen according to the thickness of the insulation used on the facade of the building.