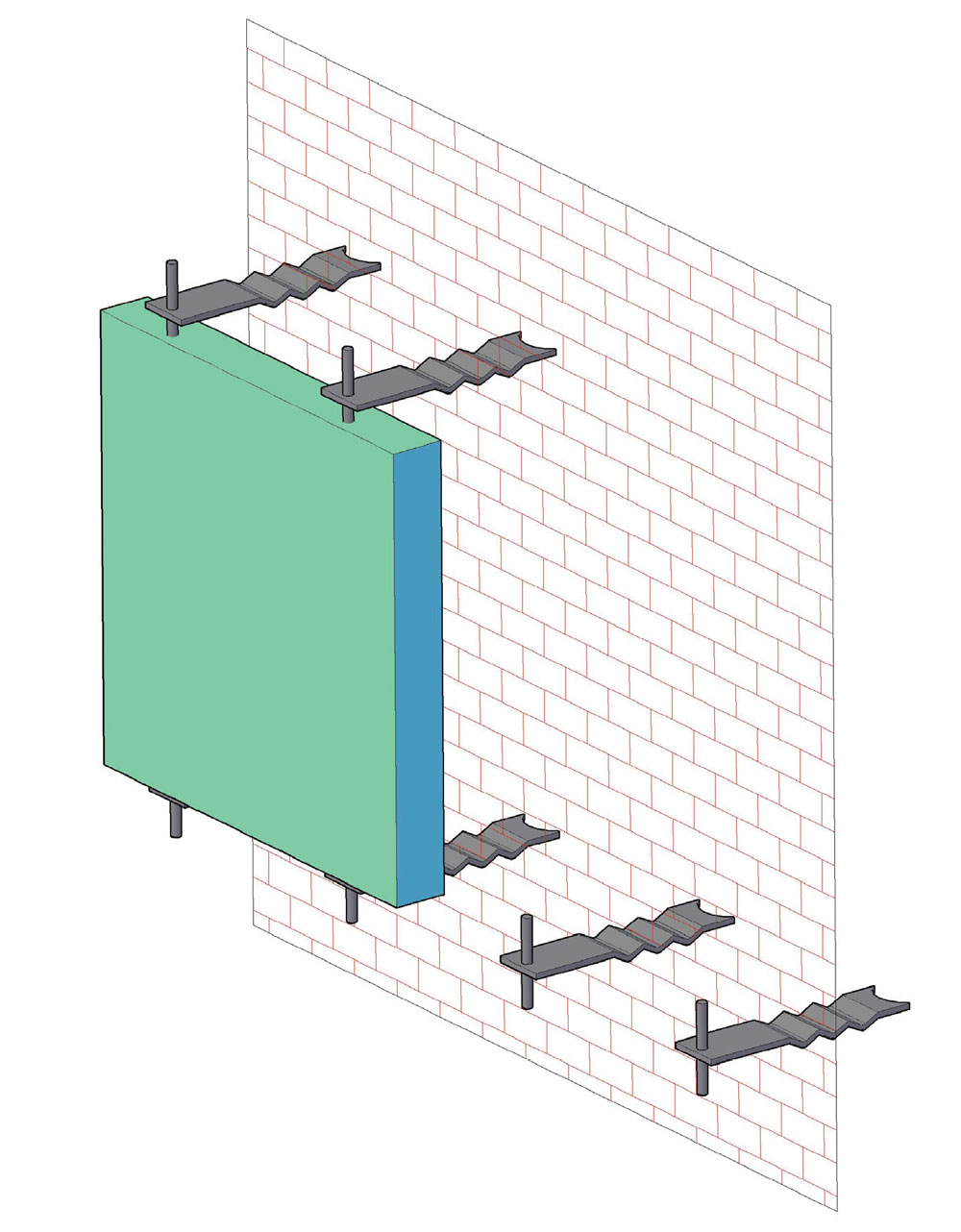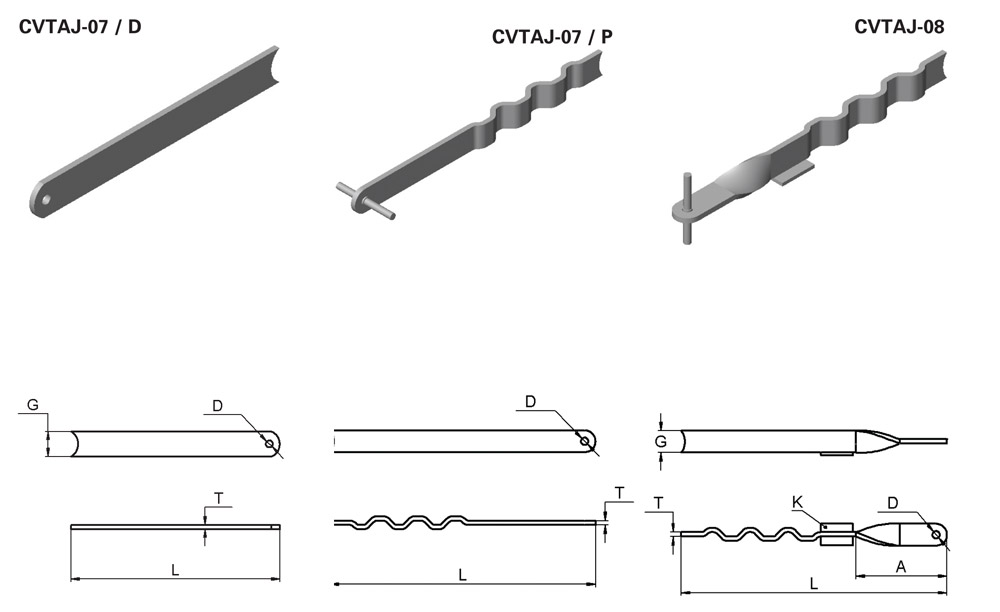 Ideal for use in assemblies to brick and concrete walls.
Can be produced either "Pim Perforated" or "Bolt Perforated".
With the plate underneath, prevents the brick to be broken, especially on the vertical assemblies on the wall.
Leaf Anchors can be produced either "With Welded Plate" or "Without Welded Plate".
Produced from 430 – 304 (A2) – 316 (A4) Quality Stainless Steel (INOX).
In Vertical Stone Fixing Applications, the Plain or Twisted part of the Leaf Anchor is fixed to the concrete by cement,  while the other part with hole is connected to the Profile with Bolt, Nut and Washer. With this type of application the channel does not yield.
In Direct Fixing Applications, Plain or Twisted part is fixed to the concrete by cement. The other part is connected directly to the pim on the anchor.